ATTENTION
All new students from the different EVSU campuses are invited to attend the Orientation on IRR of RA 10931 or Free Higher Education (FHE) Act on July 19, 2022 at 1:30 pm-4:30 pm via Zoom.
Said event, organized by Student Affairs and Services Office – Guidance Services Office, will also be streamed live through their official Facebook Page.
Participants are requested to register for the said orientation through the google form link below.
Once registration is secured, the orientation's Zoom Link will be sent through email.
Source: The Industrial Wheel
---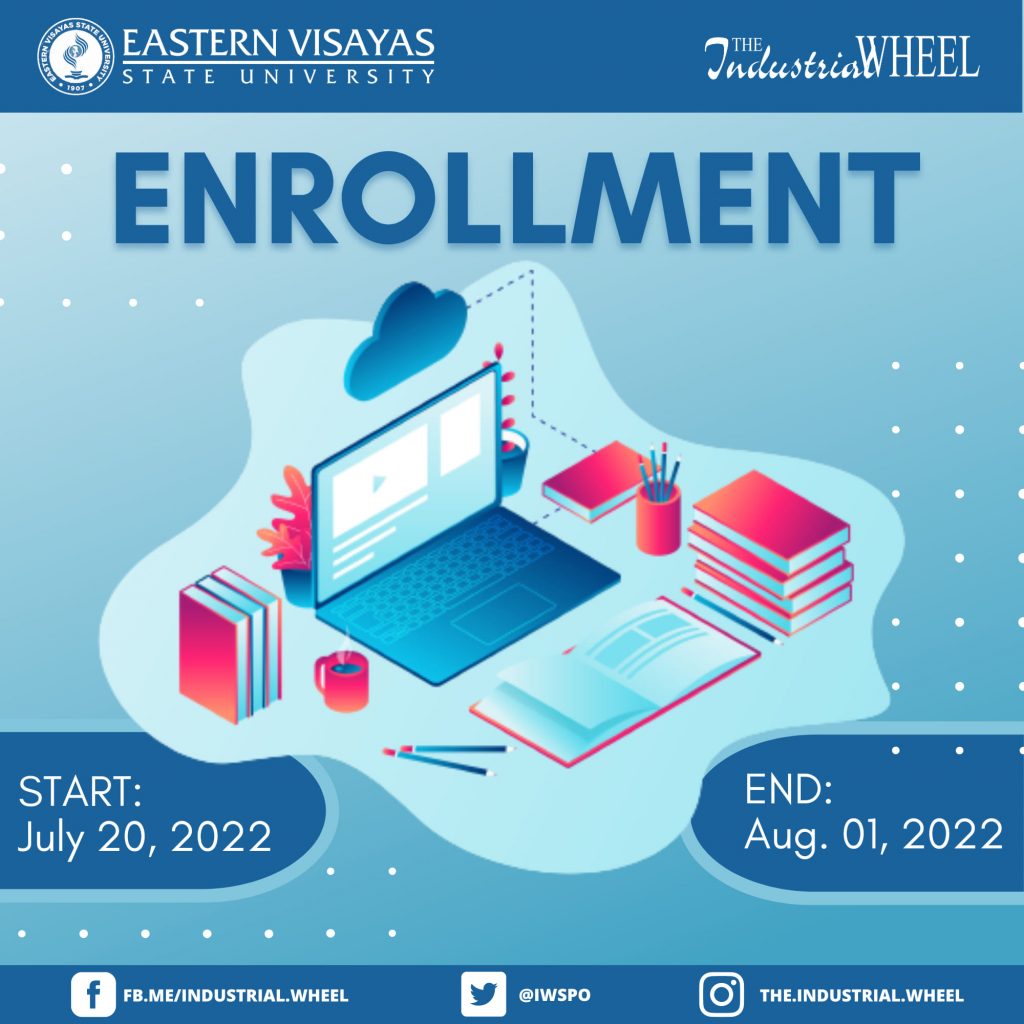 LET'S START FRESH
Enrollment for School Year 2022-2023 for all levels will start on Wednesday, July 20 and will end on August 1.
Keep posted for the enrollment process and more information.
Source: The Industrial Wheel
---