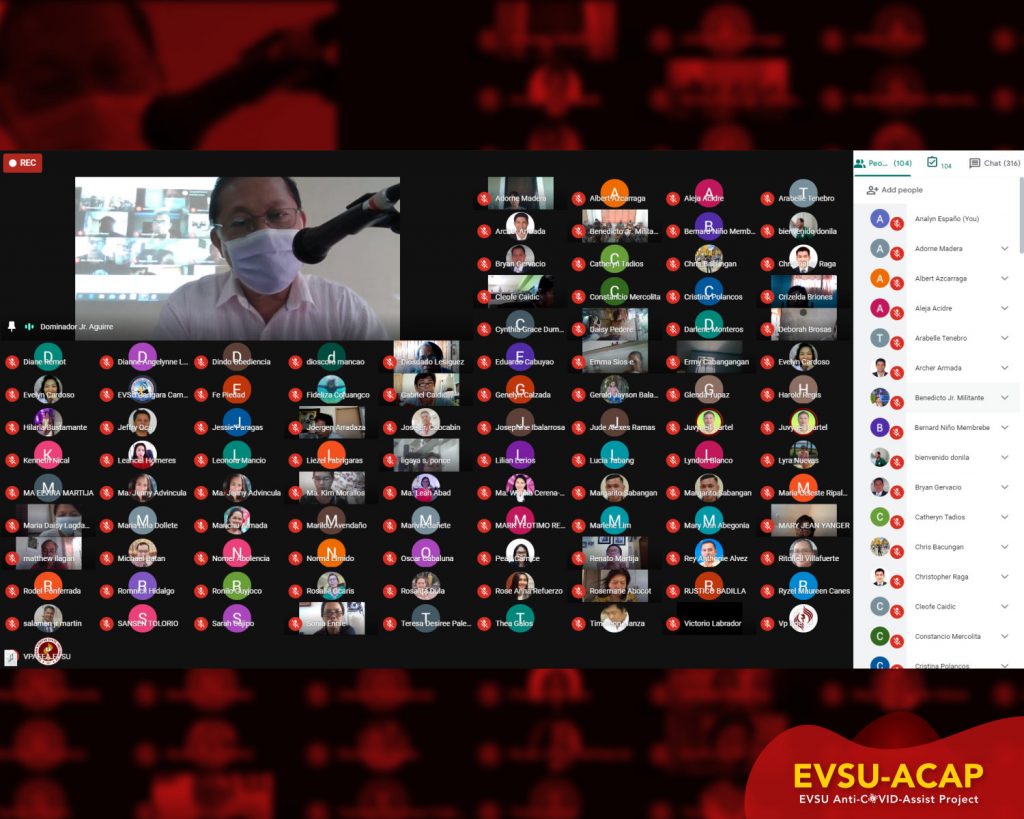 University President Dr. Dominador O. Aguirre, Jr. convened members of the Academic Council on April 30 via Google Meet.
Significantly presented and discussed were the catch-up plan for the remaining days of SY 2019-2020, and the new protocols for the upcoming SY 2020-2021 for the approval of the Board of Regents. Also included in the agenda were the proposed grading system, graduation requirements, and presentation of candidates for graduation.
The meeting was attended by 148 members across Colleges.
---