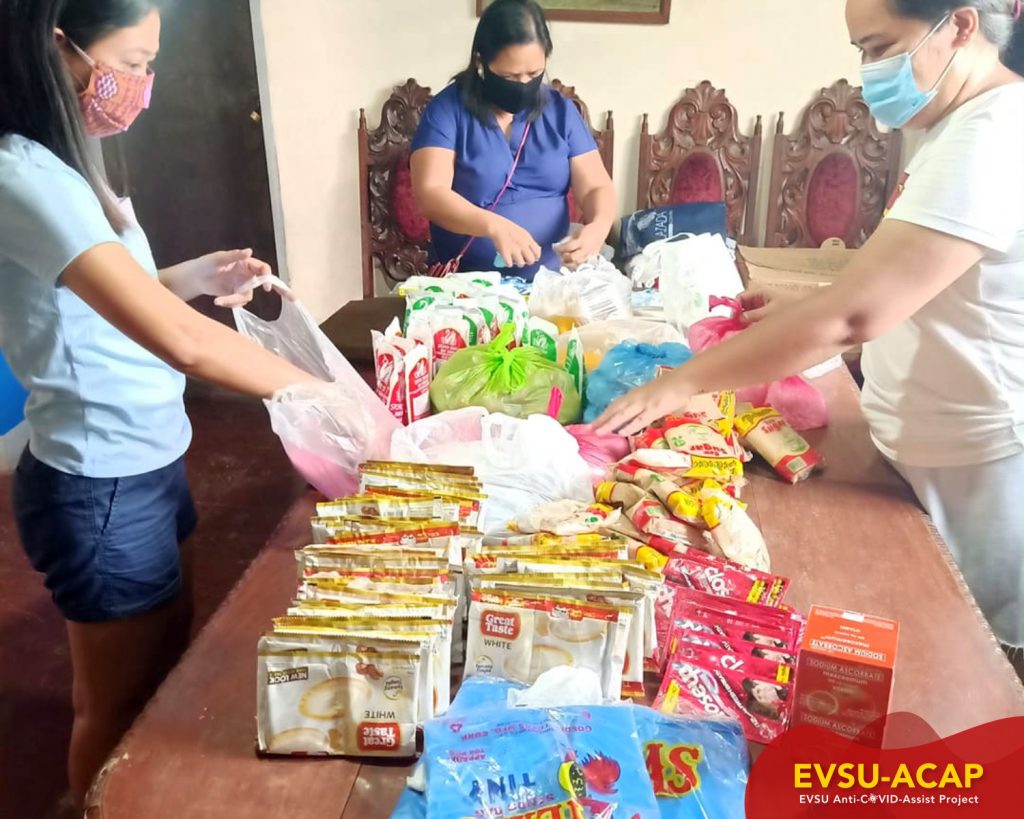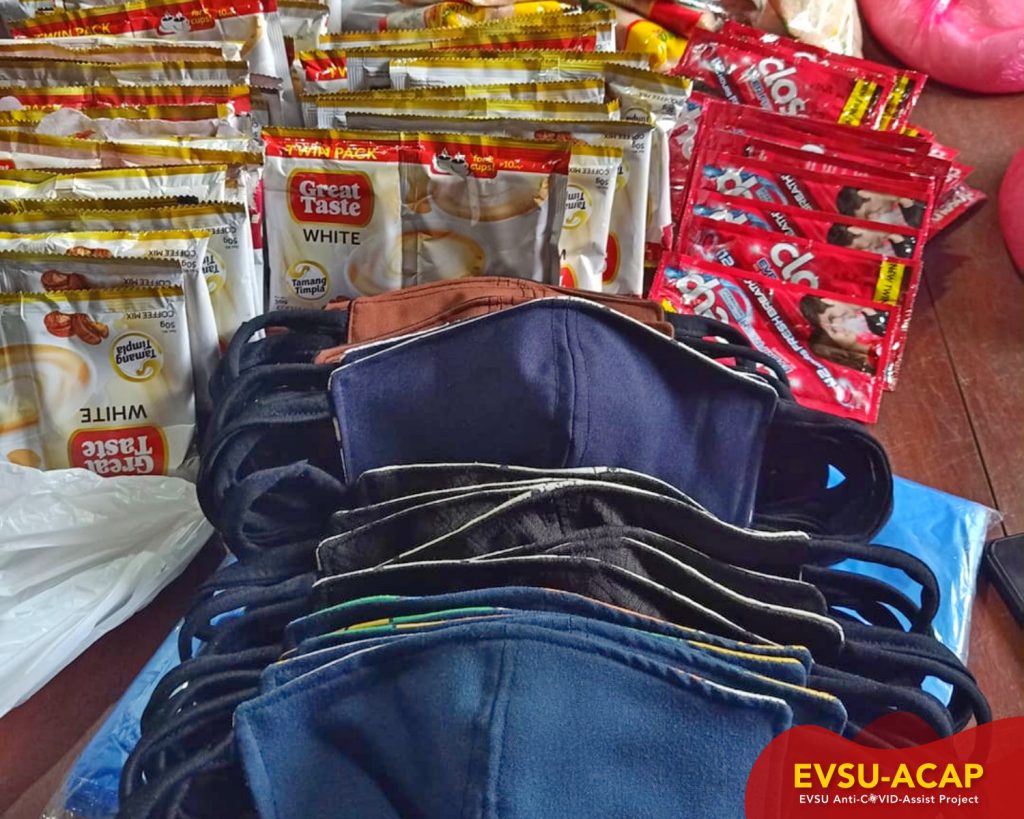 In a gesture of solidarity, faculty members of Burauen Campus voluntarily contributed to raise amount as donation to 17 students and three school guards affected by stricter quarantine after two reported cases of COVID-19 in Burauen, Leyte.
This modest assistance from the faculty yielded relief packs containing basic emergency food items: kilos of rice, canned goods, basic spices, condiments and hygiene essentials like face masks and alcohol.
Of these 17 students, 14 reside in Brgy. Balao and 4 in Brgy. Haponan – two barangays placed under lockdown – resulting to less community mobility and limited access to market, making it harder for them to buy even their own necessities.
Meanwhile, 3 campus guards remained wedged to official duty in EVSU Burauen Campus as stricter border passage in towns has become the new norm as local government imposes stricter measures to contain the coronavirus spread. Burauen Campus now their temporary home provides their essential needs.
While it is true that town borders remain closed because of the serious threats to health brought forth by the global pandemic, hearts shall remain wide open to those people in need.
---