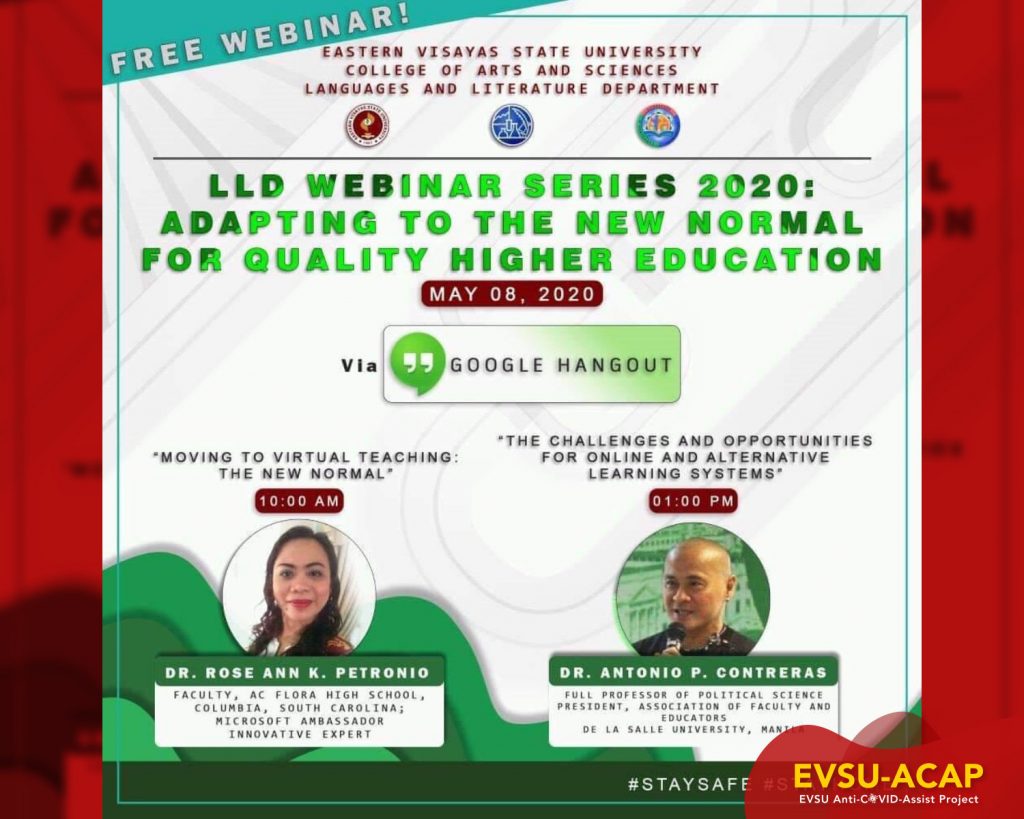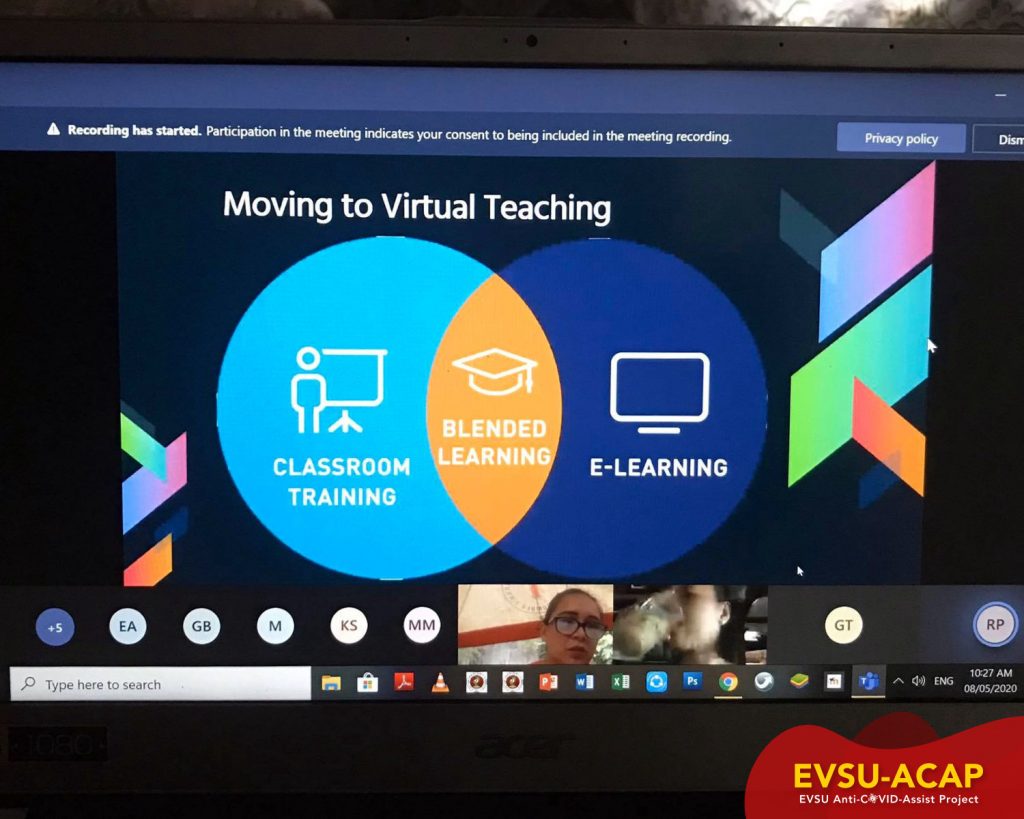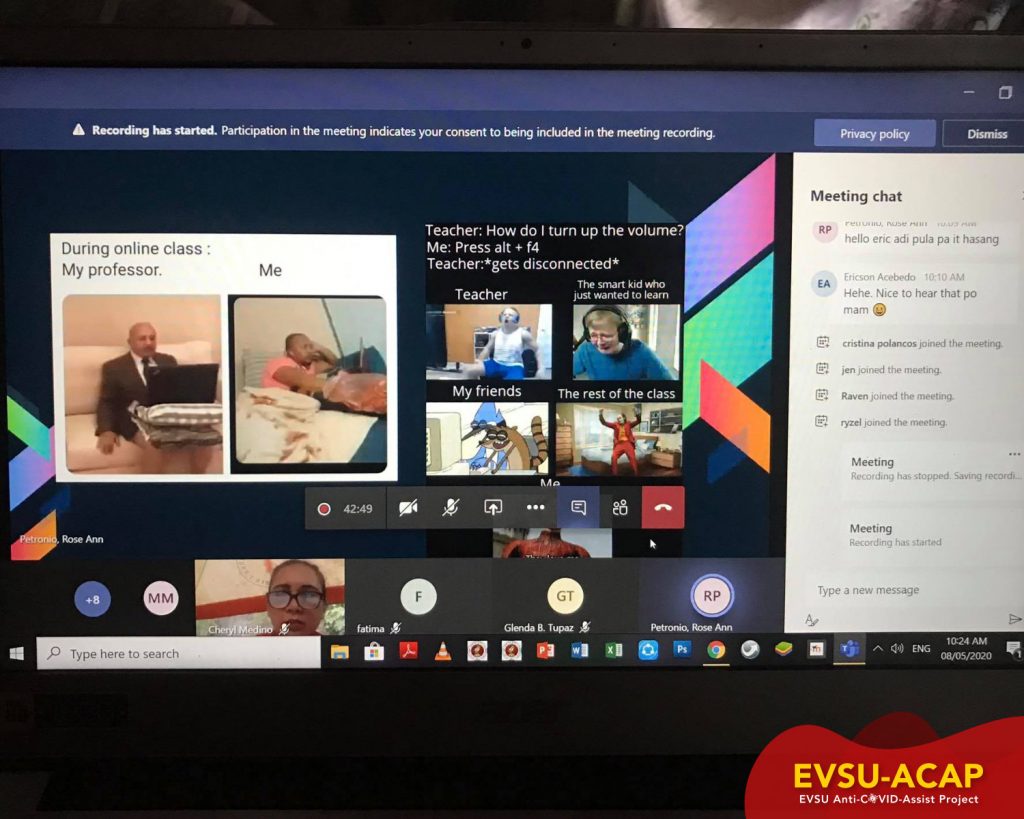 The Languages and Literature Department of Eastern Visayas State University-Main Campus conducted a webinar series tagged as "LLD Webinar Series 2020: Adapting to the New Normal for Quality Higher Education", a free webinar series that was participated in by both English and Filipino faculty of the said department, last May 08, 2020.
The Vice-President for Academic Affairs, Dr. Dennis C. De Paz and the Dean of College of Arts and Sciences, Dr. Fatima Socorro M. Quianzon also joined the said event.
The webinar aims to give a platform for the LLD faculty together with some of the university key officials for a discussion of practical strategies that need to be addressed by the university, especially that the school will be transitioning to a new normal in the academic setting.
The first webinar session entitled "Moving to Virtual Teaching: The New Normal" was conducted around 10:00 am via Microsoft Teams by Dr. Rose Ann K. Petronio, a Faculty of AC Flora High School in South Carolina and a Microsoft Ambassador Innovative Expert.
Meanwhile, the second session at 1:00 pm was facilitated by Dr. Antonio P. Contreras, a Full Professor of Political Science and the President of Association of Faculty and Educators in De La Salle University-Manila. His lecture focused on "The Challenges and Opportunities for Online and Alternative Learning Systems" delivered via Google Meet.
The free webinar series is part of EVSU and LLD's support to the recent directive of the Commission on Higher Education (CHED) to universities and colleges in implementing flexible learning mode that may start the next academic year in August or earlier months.
The LLD team, headed by Dr. Glenda B. Tupaz, will be conducting more webinar series in the coming weeks this month to fully strengthen the pedagogical knowledge and management skills of the faculty members in adapting to and rebuilding the new normal in higher education.
---