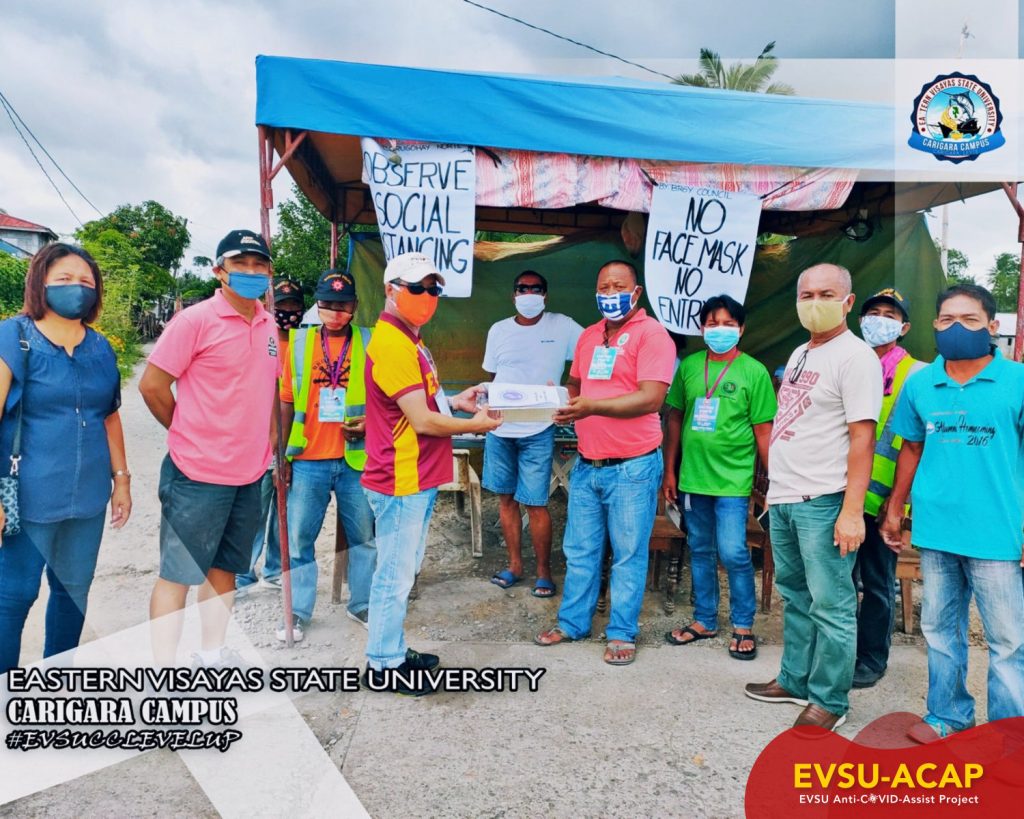 Carigara Campus Director Dr. Herminigildo S. Badion, together with faculty and staff, made the third round of distribution to the different nearby barangay frontliners, employees, and staff this time bringing in their signature product – rellenong bangus – as relief aid.
One of the fishery products of EVSU Carigara Campus is milkfish or locally known as bangus. The rich harvest of 100 campus-grown bangus approximately weighed 20 kilos was prepared and cooked with love by the EVSU-CC employees.
As part of their covid-related initiatives, 30 kilos of fresh-from-the-pond bangus were previously distributed. Carigara Campus also installed portable lavatories in the adjoining barangays of the campus to ensure public sanitation and hygiene, and distributed DIY face masks – a must-wear for protection against the deadly coronavirus disease.
---