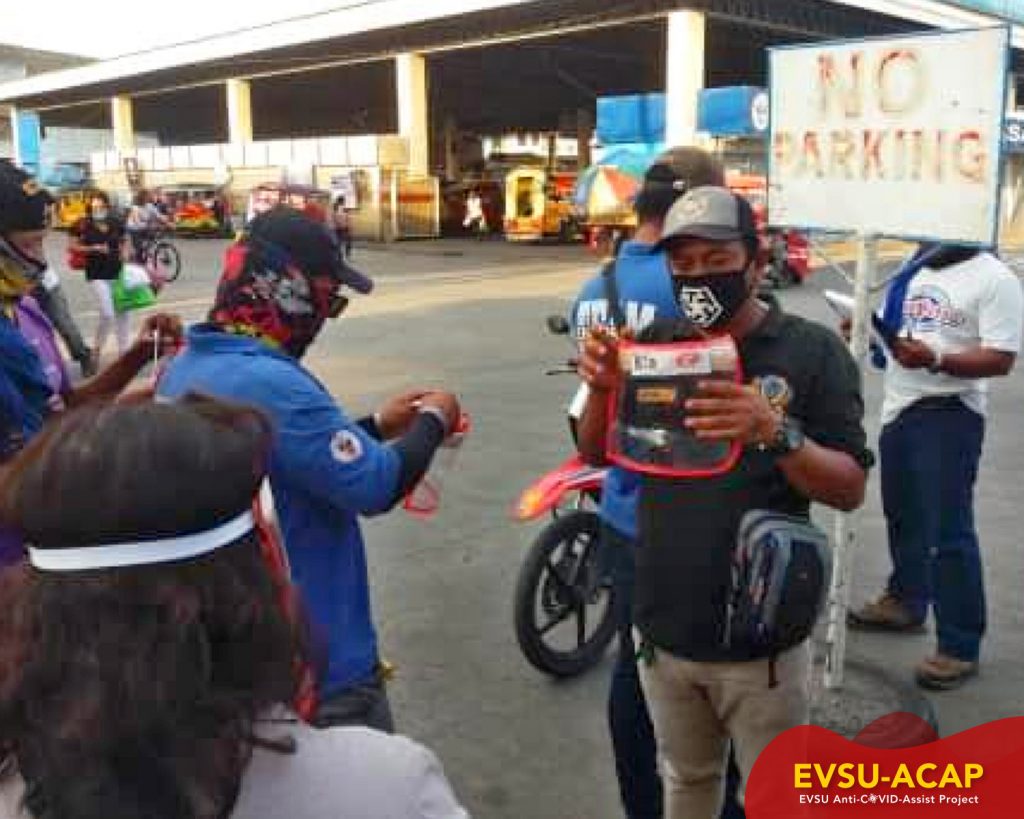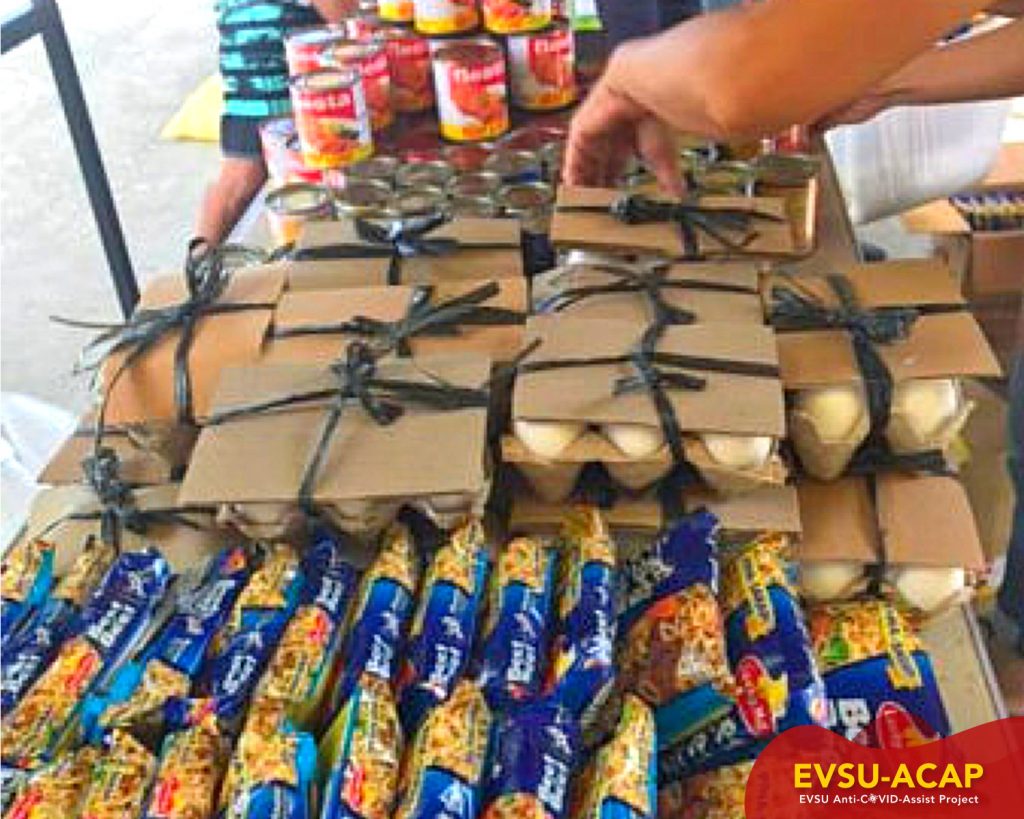 As a simple gesture of humanitarian response to the coronavirus crisis, faculty and alumni members of EVSU Ormoc City Campus shelled out from their own pockets to donate essential goods to frontliners and part-time faculty, whose salary primarily depends on contact time hours, temporarily lose their income for the duration of the no-class period.
Aside from the face mask and face shield distribution, 133 packed lunch were distributed to frontline workers assigned in various stations. Donors, alumni and faculty from the Engineering, Education, and Technology departments handed a total of 230 grocery packs to OCC full-time part-time faculty and employees. Select Education and Technology full-time part-time faculty received 500 pesos cash each and hygiene kits donated by Education and Technology department along with their benevolent friends who supported this noble cause.
OCC Director Dr. Danilo Pulma relayed that faculty appropriated an amount from their clothing allowance and SSL differential to finance donation efforts.
In these times of uncertainty where help is much needed, EVSU Ormoc proved that unity, solidarity, and a little act of kindness from our end really go a long way.
---