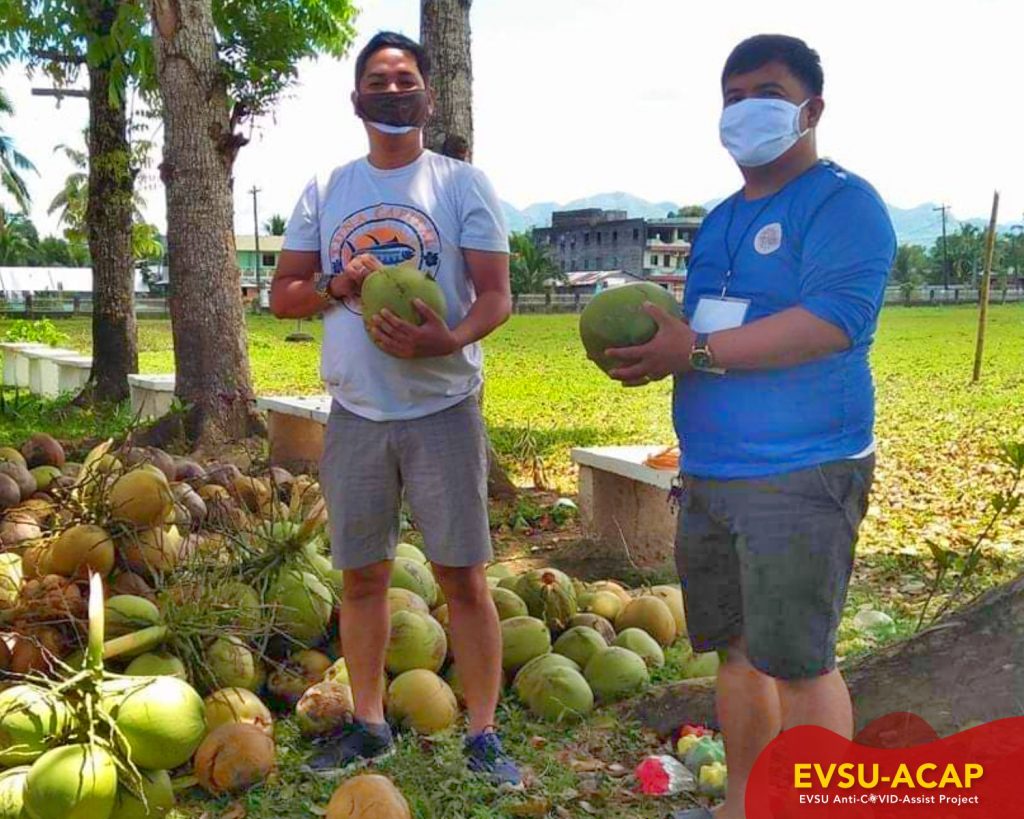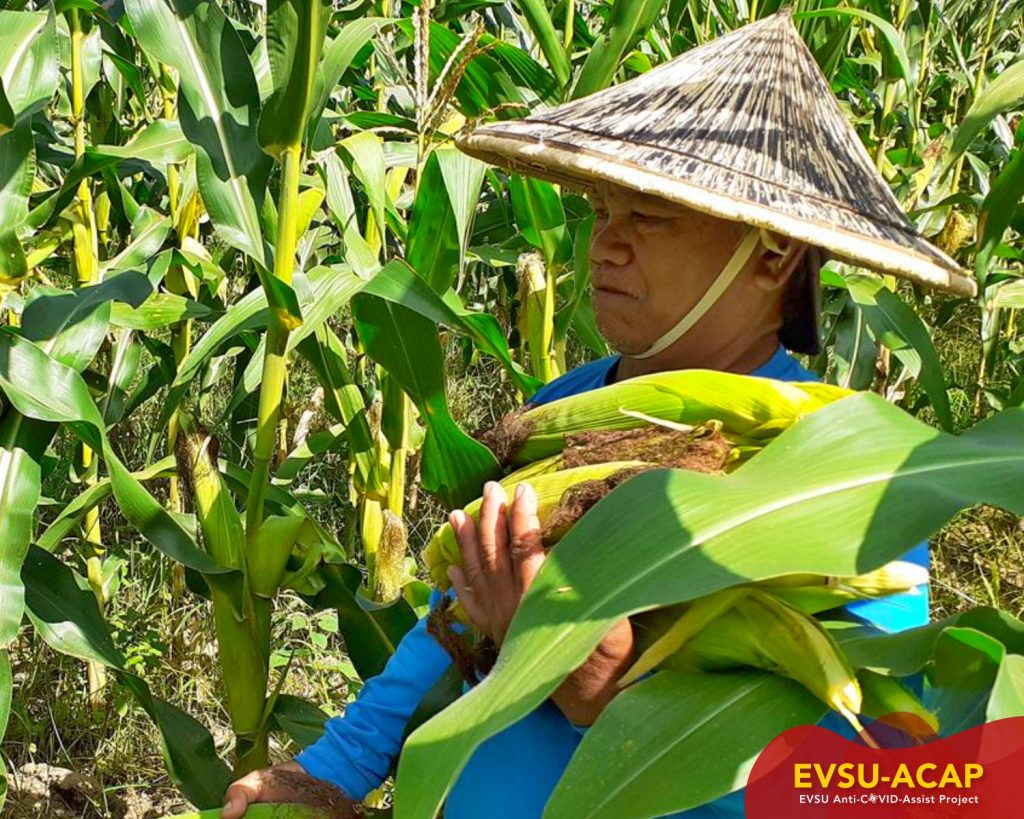 As an agricultural satellite campus of EVSU, Burauen campus shared its bounty harvest as their immediate contribution to COVID-19 pandemic.
From its local produce, it supplied Eastern Visayas Food and Innovation Center (EVFIC) a total of 220 coconut fruits to produce ExCITE Buko immuno-booster drink.
Also, 440 newly harvest sweet corn cobs were distributed to campus frontliners and its regular employees, and the EVSU skeletal workers. A total of 30 kilos of harvested sweet potatoes and cassava were distributed to partner agencies, CHED RO8 and select EVSU Regents. Burauen PNP frontliners and checkpoints personnel also enjoyed 70 pieces of boiled sweet corns. Meanwhile a sack of assorted sweet potato and cassava was given to Burauen MDRRMO.
Campus Director, Dr. Sheldon Ives G. Agaton happily expressed that in as much as there is harvest, there is much to share, too.
---