EVSU-CC rations fish to Frontliners in LGU-Carigara The Eastern Visayas State University Carigara Campus distributed a total of 30 kilos of milkfish (bangus) to the frontliners of the five barangays surrounding the EVSU-CC Campus (Parena, Barugohay Norte, Guindapunan, Sidlangan, and San Mateo). The milkfish is part of the harvest of the EVSU-CC from its fish pond.
According to Campus Director Dr. Herminigildo S. Badion, this is their way of showing care to their neighbors amid the coronavirus disease 2019 (COVID-19) pandemic.
"Since EVSU-CC is an institution of learning mandated to provide the four-fold functions: Instruction, Research, Extension, and Production, we reach out to our community through extension works. Hence, this activity is done," said the campus director. Randy Cantila, Fishery Farm Manager, stressed the need to show gratitude to the frontliners who ensure the safety of people 24/7. Meanwhile, Gaudencio S. Fernandez, Head of Extension Services of the Campus, conveyed that aside from fish ration, they would be distributing washable facemasks and portable lavatory to the said barangays. He added that they also intend to distribute food packs to the frontliners.
The recipients of the one-of-a-kind ration were grateful with these blessings. Hon. Edgar O. Solar, a member of the Barangay Health Emergency Response Team (BHERT) expressed gratitude to EVSU-CC for the donation as most of them spend so many hours on duty everyday to serve and protect the community.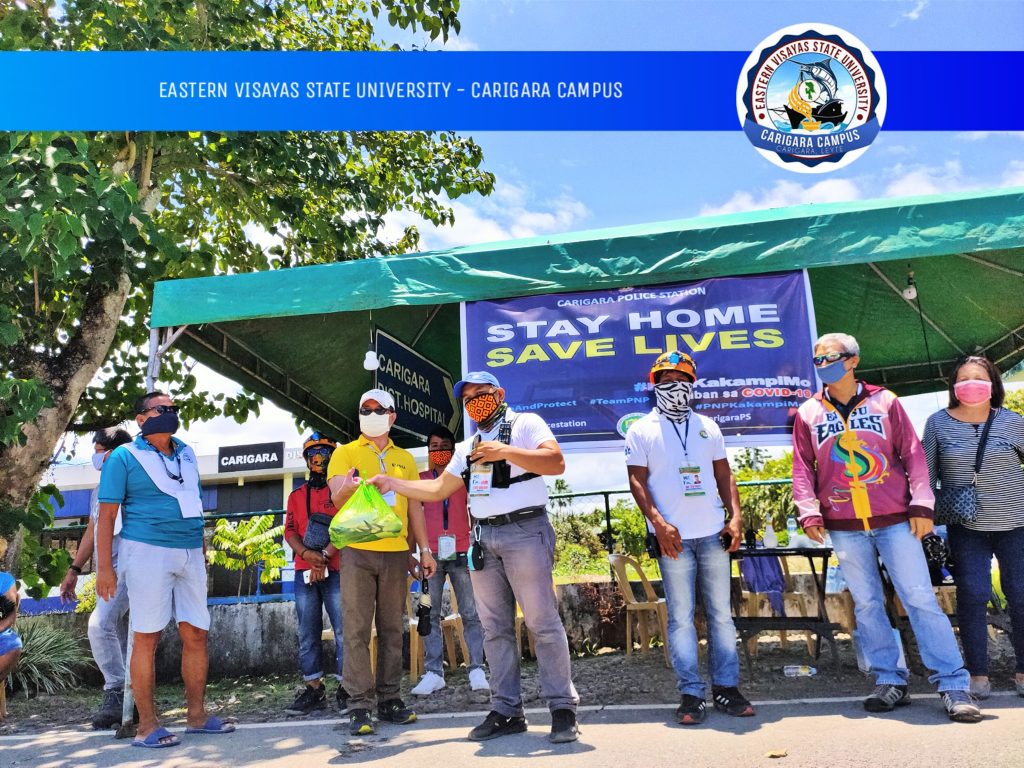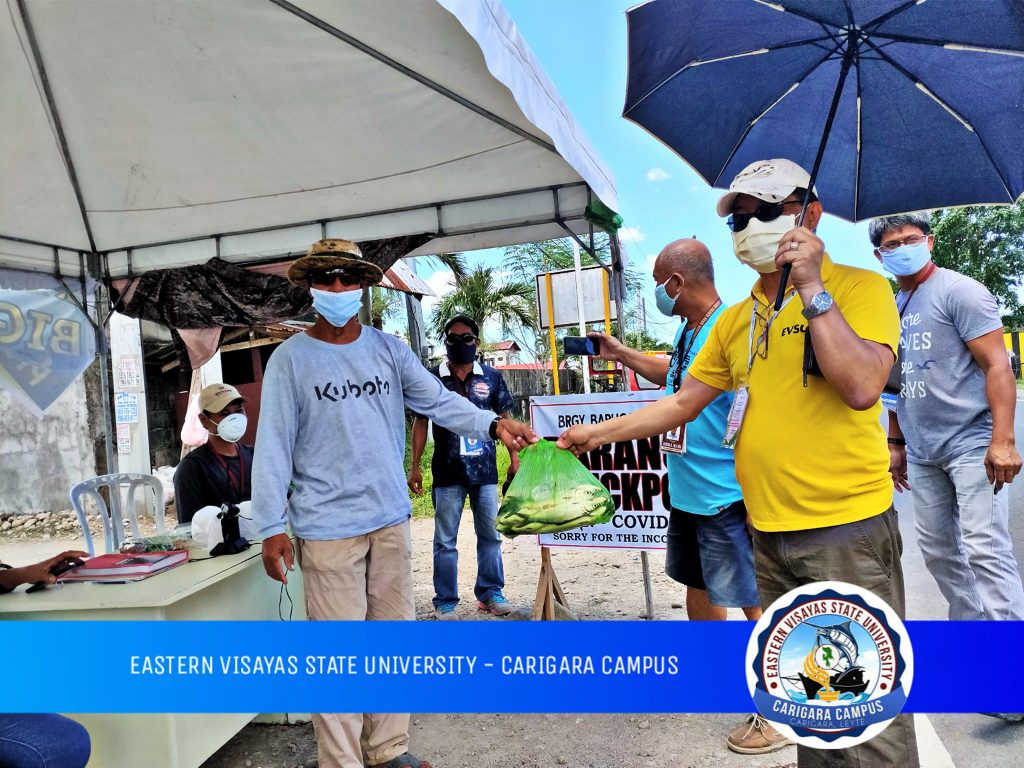 ---