The Office of Research and Development declared the winners of the University wide In-House Review conducted last September 29-Oct. 1, 2021 via zoom.
The research paper of Robert Vincent C. Tajora, Enrique V. Mangalao,and Imee A. Saladaga titled "Resilience as an Adaptive Strategy Based on Technological Achievement and Greenhouse Gas Emissions" secured the Best Paper award in the Research Strand.
Meanwhile, the study titled "Typhoon and Flooding Disasters' Lived Experiences of Loboc Residents in Bohol, Philippines" of Melinda Calipusan-Elnar and Ferdinand Tesado Abocejo got the second-Best Paper award.
On the other hand, the paper of Segunda Devota A. Dilao titled "Factors Affecting the Knowledge, Attitude and Practices on Infant and Young Child Feeding of Mothers and Barangay Health and Nutrition Workers in the Municipality of Tanauan, Leyte" bagged the third-Best Paper award.
Completing the list of winners is the paper of Juvyneil E. Cartel, Alvin B. Culaba, and Asuncion Raquel T. Casio titled "Adoption of Supercritical Fluid Technology in a Developing Country" proclaimed as the Best Paper in the Development Strand.
The awarding of certificates will be done on October 27-29, 2021 during the RDE In-House Hearing via google meet.
In an interview, the Research Director of the University, Dr. Pearl Aphrodite Bobon-Carnice shared her views on what makes the recently concluded In-House Review different, she simply uttered that the panel of evaluators are not from EVSU and are field-specific.
The turn-out of the paper submission increased to 400% as indicated in the following distribution: 47 published papers and 33 completed papers with a total of 80 papers submitted for evaluation.
The 33 completed papers underwent the scrutiny of the panel of evaluators and judged based on the criteria set. Meanwhile, the proponents of the 47 published papers needed to present their study to qualify in claiming the incentives set by the University on publication of papers.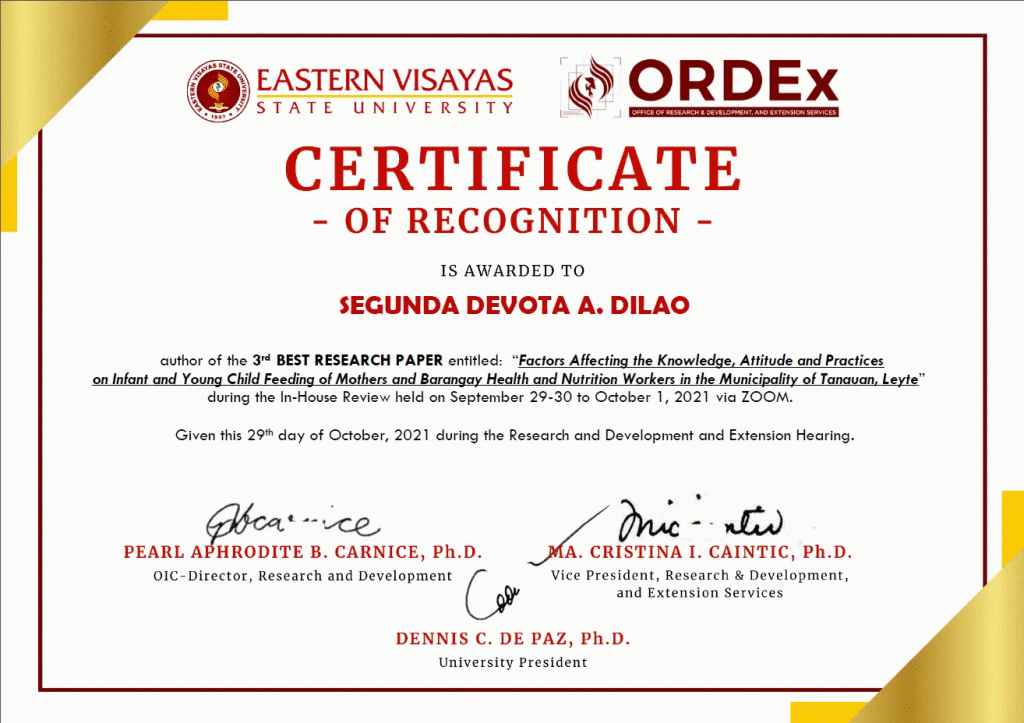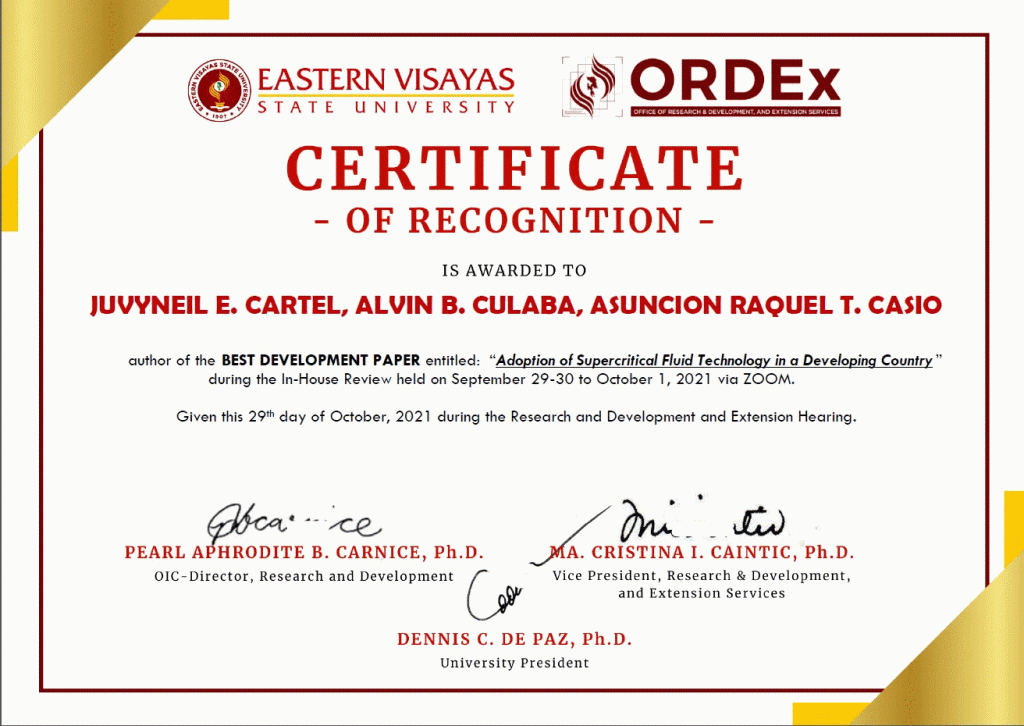 ---