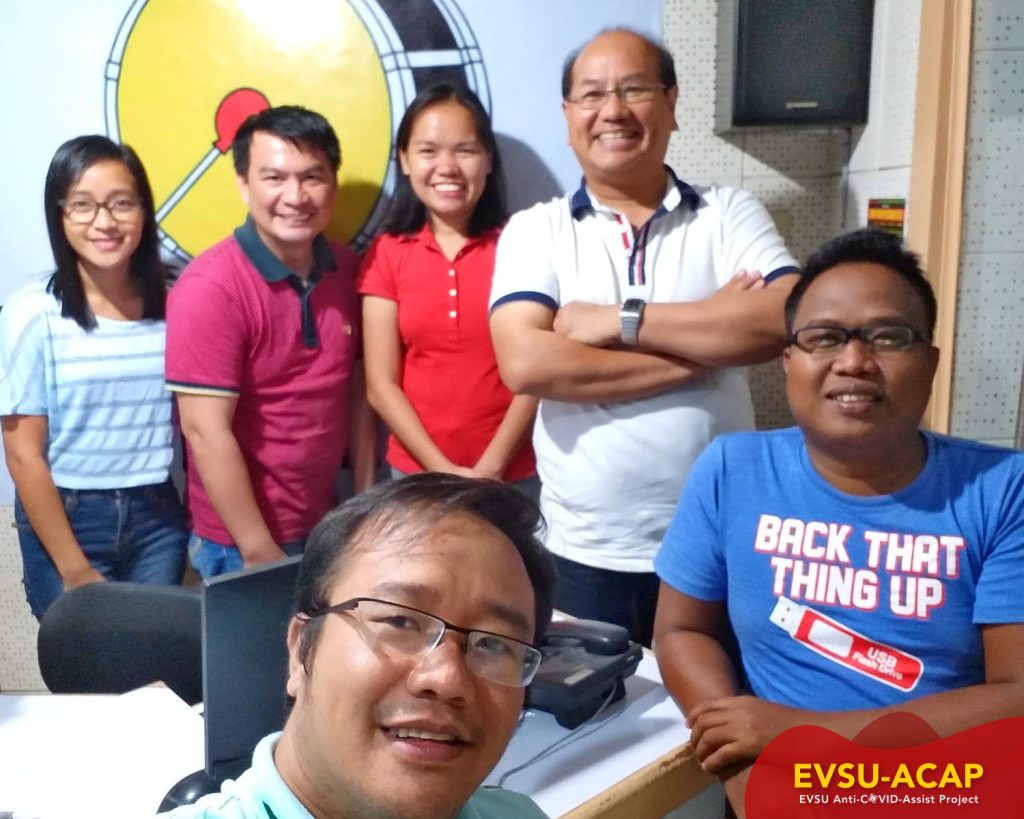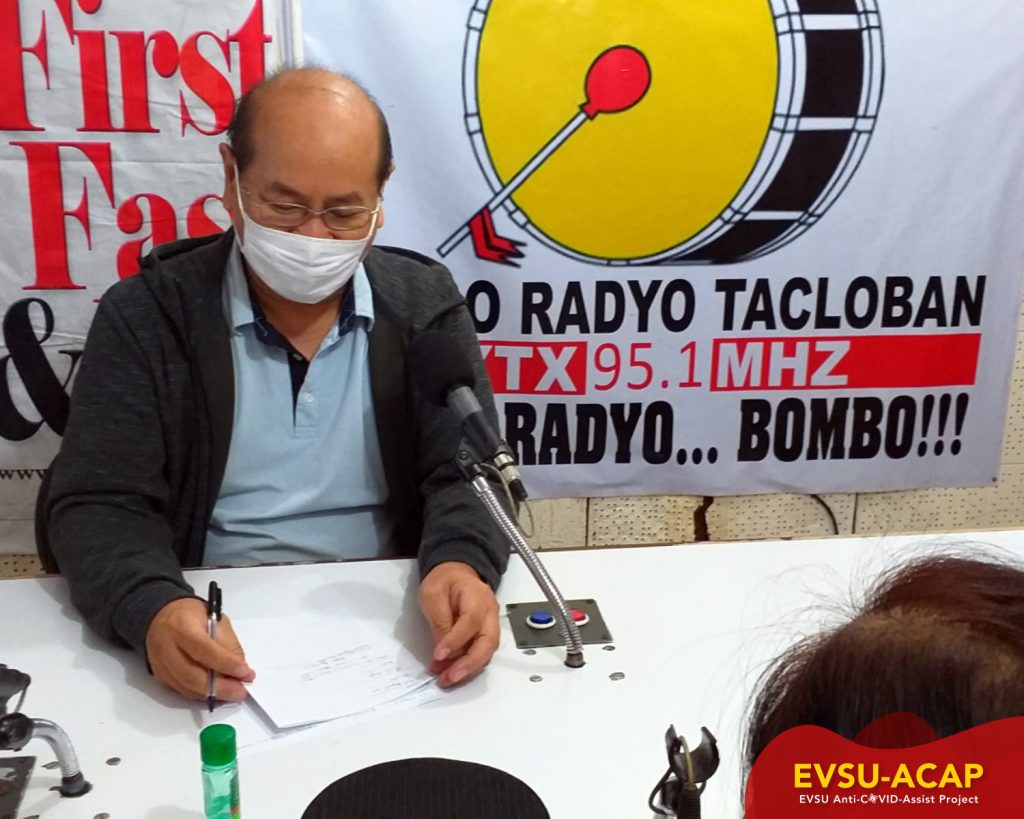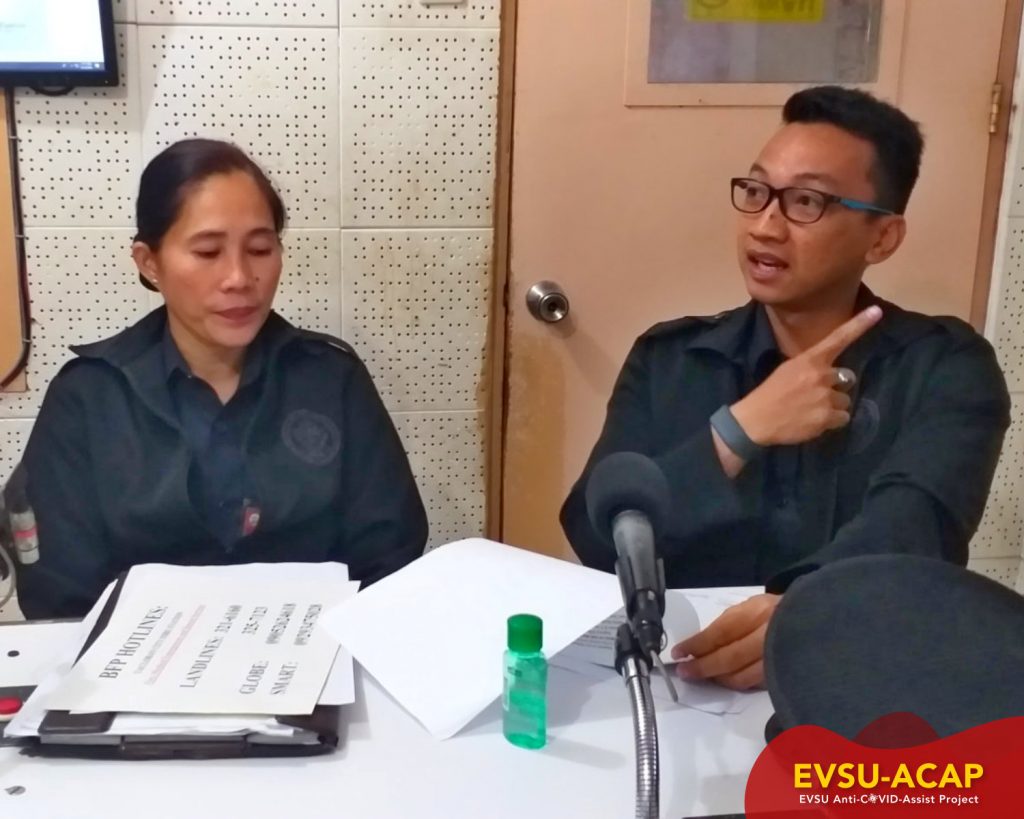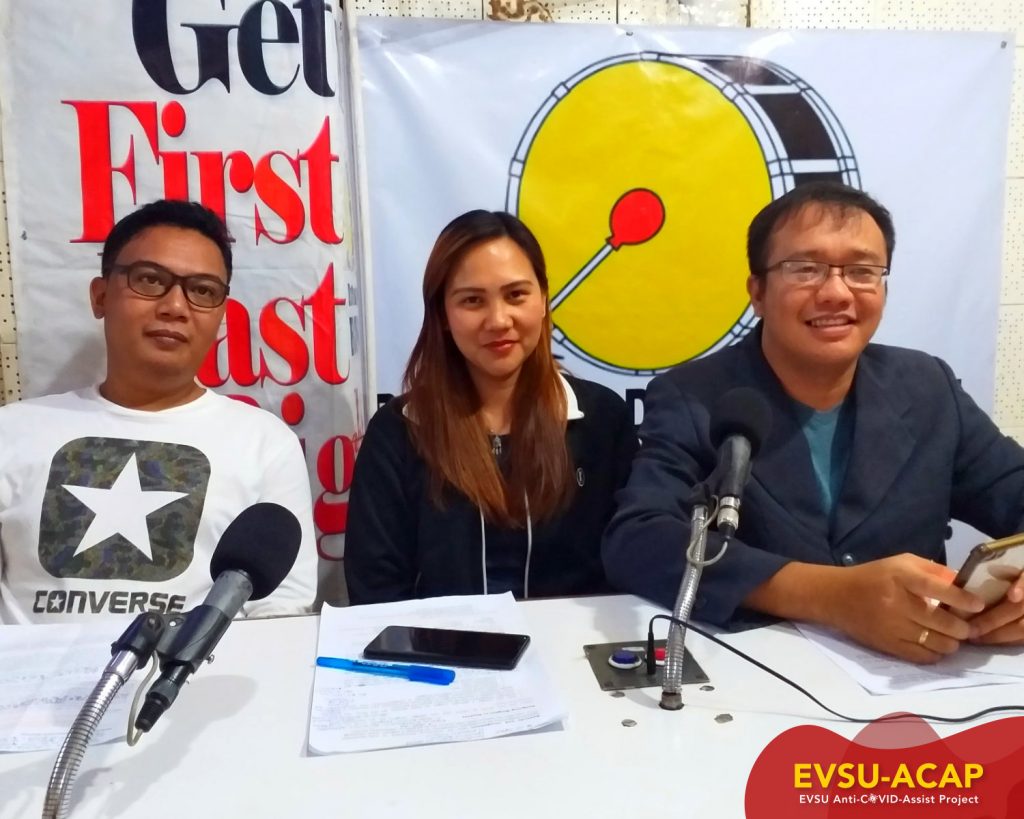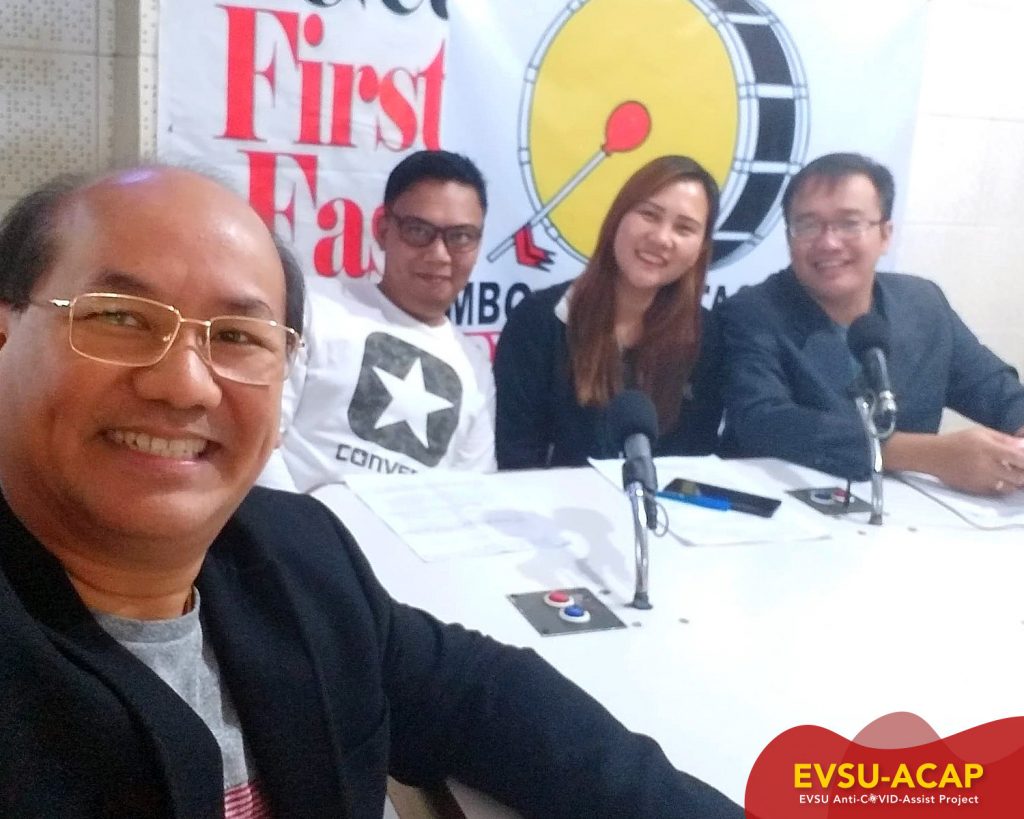 Catch Tech Talk on DYTX95.1 MHZ Bombo Radyo Tacloban every Sunday. 10 am to 12 noon for up-to-date discussions on COVID-19 and recent developments on government and private agencies' initiatives against the global health crisis.
Hosted by EVSU Faculty members, Prof. Faustito A. Aure and Dr. Severo L. Blanco II, Tech Talk is a multidisciplinary regular Sunday radio program that highlights innovations and advanced technologies developed by EVSU faculty and personnel. It is also a broadcast platform that talks about initiatives and trends on Gender and Development, Tourism, Agriculture, and Industry among others. While it remains timely, Tech Talk ensures to disseminate relevant information, issues and concerns that may have strong impact on its listeners, thereby assist them in strategic personal and collective decision making.
Stay tuned and stay informed!
---