Description of the Program
This is a postgraduate program designed to provide for the professional growth needs of educational managers in Region 8. It provides intensive exposure to the foundations of education as well as the theories, principles and techniques, and the role of research in the operation and management of educational systems.
Goals and Objectives
The program shall provide for the regional manpower needs by developing competent educational managers committed to the effective implementation of the educational programs of Region 8.
To enhance the theoretical and practical competencies of educational managers.
To update the educational managers with the state-of-the-art in educational management.
To develop skills and positive attitude towards research as a tool for organizational development.
To develop positive values and commitment for the improvement of the lives of others.
Curriculum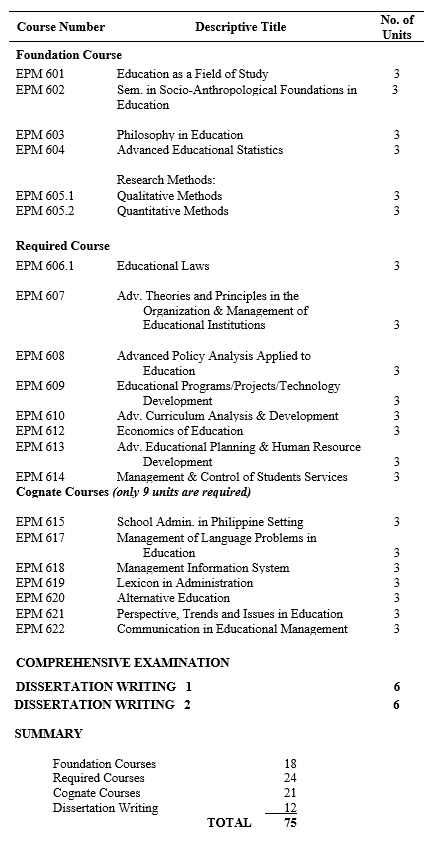 You can also download the PDF file just click Old Curriculum or Revised Curriculum